August 29th, 2023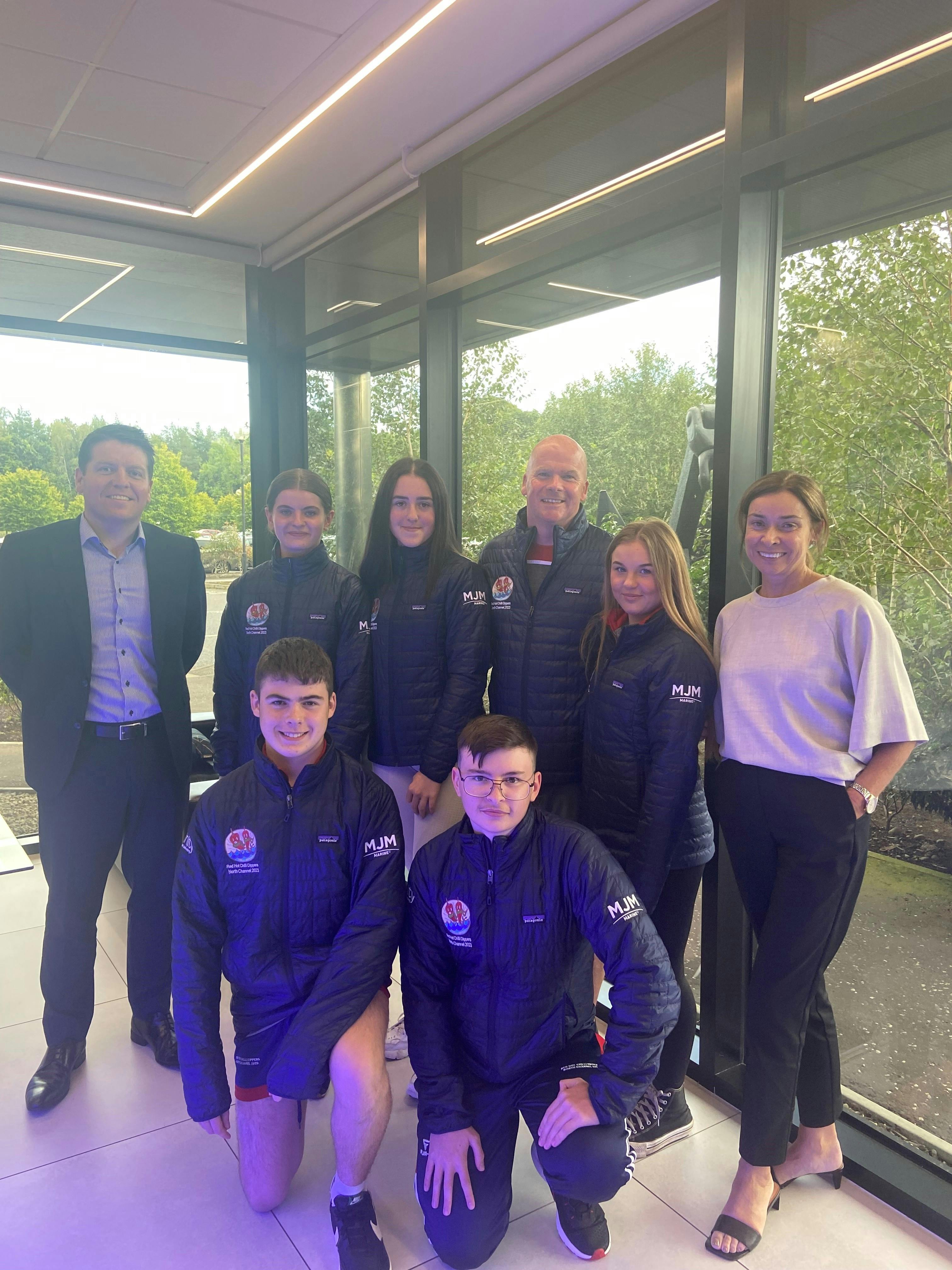 MJM Marine was delighted to welcome The Red Hot Chilli Dippers, a group of local young swimmers, to our head office, where they met with Elizabeth O'Connor, HR and Legal Director, Fiona Nevin, Head of Global Business Development, and Christopher Rodgers, Finance Director. 

The swimmers, all under the age of 16, from Newry Swimming & Waterpolo Club and Infinity Swim Academy, Bessbrook, will take on the challenge of conquering the North Channel as the youngest-ever relay team this September, raising funds for Aware NI, PIPS Charity, and Autism NI.

MJM was proud to support these young athletes, sponsoring Patagonia jackets to keep them warm and ready during their attempt to set a new world record swimming the 21.5 mile stretch.

We're cheering them on every stroke of the way!